"Alberta's Industrial Heartland is playing a pivotal role in Alberta's and Canada's economic recovery," says executive director Mark Plamondon
On a vast, 582-square-kilometre stretch of prime industrial land northeast of Edmonton, global-leading manufacturers are connecting with some of Canada's most advanced infrastructure and thousands of highly-skilled workers from Alberta's world-class talent base.
This is the region known as Alberta's Industrial Heartland, a massive value-add energy cluster where people, infrastructure, and natural resources are integrated to uniquely facilitate a move towards lower-carbon manufacturing.

"Industrial investments in this region are made because companies are looking to achieve economic objectives and environmental objectives," says Mark Plamondon, executive director of Alberta's Industrial Heartland Association (AIHA). "And both of those things can be achieved here in Alberta's Industrial Heartland."
Alberta's Industrial Heartland is located throughout parts of Lamont, Strathcona and Sturgeon counties, as well as portions of Edmonton and Fort Saskatchewan.
It's home to some of the lowest-cost energy feedstocks in the world, advanced carbon capture technology, low-cost renewable energy, a far-reaching rail network and Canada's largest carbon dioxide pipeline.

This advanced infrastructure, along with an elite pool of educated workers and meaningful business development supports, have attracted dozens of leading companies to the Industrial Heartland already — and there's still lots of room to grow.

"It's recognized that there's a world class workforce here," says Plamondon. "The decades of operating experience in this region really add value."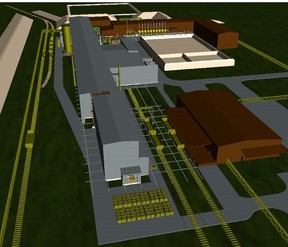 Connecting Alberta's skilled workforce
Attracting world-class companies to Alberta's Industrial Heartland is mainly about making connections. Just as a chemist combines disparate substances to form chemical bonds and release power, AIHA connects global manufacturers with the Industrial Heartland's unique amenities.
Alberta's skilled workforce is one of these key elements. The Industrial Heartland region employs highly-skilled workers in more than 8,000 direct and 30,000 indirect jobs, combining world-class talent with industries that have potential to transform Canada's energy future.

"The industrial facilities in this region are long term assets that operate for decades and provide stable employment and good, high-paying jobs," says Plamondon. "The stability of the facilities in the Industrial Heartland adds value not only to the workforce, but also to the community. Stable economic activity in this region ultimately leads to resilient and growing communities."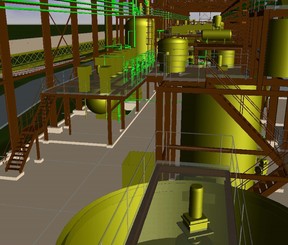 Connecting industry with energy transformation
Alberta's Industrial Heartland connects a globally-recognized energy cluster — with more than 40 companies already operating in the region — with a world seeking new energy efficiencies.

The goal is to be part of the transition to a sustainable future, and the Industrial Heartland is exceeding global expectations for responsible development.

"As this cluster continues to grow, it continues to add competitive advantages to the region," notes Plamondon. "The outputs from one facility can become the inputs to another, and central infrastructure and utilities can be leveraged to enhance competitive advantage."

A key example is the Industrial Heartland's proposed hydrometallurgy processing plant.

In that facility, Ontario-based mining company Fortune Minerals Limited plans to process cobalt and other minerals to make cathodes for the lithium-ion batteries that power electric cars and portable electronic devices.
In addition to aiding Canada's energy transformation, it's believed this would help solve supply chain issues by reducing Canada's reliance on minerals from other countries.
"Governments have recognized some significant gaps in our raw materials supply chains," says Robin Goad, president and CEO of Fortune Minerals. "We will be processing Canadian-sourced critical minerals that are essential to new technologies and enable the transition to the growing green economy."

"Our experience with the province, the [AIHA] and the county have been extremely positive and welcoming," he says. "A lot of the preparation has already been done to attract companies and projects like ours."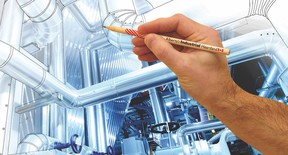 Connecting Alberta with business development
Alberta's Industrial Heartland is connecting $45 billion in existing capital investment with a region ready to support global production needs.

It's estimated 95 per cent of the world's manufactured products rely on resources and infrastructure that are already available in the Industrial Heartland.

"We facilitate connections, so that companies can accelerate their understanding of the region and accelerate their assessment of their potential project," says Plamondon. "There's tremendous collaboration between industry and municipalities in the Industrial Heartland, which helps build community support for industrial growth in this region."

As Canada transitions to a low-carbon future, manufacturers will need the kind of next-generation technology and resources available in the Industrial Heartland, ready to be harnessed.

"Alberta's Industrial Heartland is playing a pivotal role in Alberta's and Canada's economic recovery," says Plamondon. "We're a region that can not only help companies achieve their economic objectives, but also help them achieve their environmental objectives. That makes this region a cornerstone of opportunity for the province with respect to its future growth."

To learn more, visit industrialheartland.com.